Albert Gray Edwards "Ned"
1 December 1923 – 13 February 2018
Ned was born to Victor and Maggie in Aberdeen on 1 December 1923; the first of their two children. His brother Alan arrived almost exactly five years later.  Alan, a father to Anne, Duncan and Fergus predeceased Ned in 2010.
Victor was an Agricultural Engineer and the family home was in Great Northern Road; handy for Kittybrewster School which Ned attended.
In the course of his job Victor regularly visited farms, so life in the countryside was not alien to Ned, who spent a considerable part of his youth on Redhill Farm near Rothienorman which was owned by his uncle and aunt, Jimmy and Georgina Reid; with whom Ned god along very well and their relationship greatly influenced Ned's life.
Ned always enjoyed all manner of sport; from shooting shotguns on the farm, to cricket, squash and table tennis. He was also a passionate motorcyclist and, in his time, owned a few such as the Brough Superior GC5174; said to be the Rolls Royce of Motorcycles and the magnificent Vincent.
Ned graduated from Aberdeen University; where he read Engineering and obtained his BSc. Thereafter on VE day, the 8 May 1945. He went to Garston in Hertfordshire where he'd obtained a job with the Government funded Building Research Station; in which, through its various guises, he made his career; retiring as a Principal Scientific Officer in the early 1980's aged 59.
It was in May 1945 within the Building Research Station Ned met his lifelong work colleague and friend Mary Lawson. Of Ned, Mary said;
"We neither of us knew quite what work we would be doing but we soon found out. With many areas of the country in ruins from air raids and roads and bridges unsafe from years of pounding tanks there was plenty of Building Research needed. A member of the Engineering section, Ned was soon testing bridges.
When the war time access restriction was lifted, Ned and a group of his engineer friends went for a week's climbing in Skye. A native of NE Scotland, Ned had a deep love of the countryside and its wildlife and boats and fishing.
Breaking new ground in 1950 we both volunteered to move to Scotland's first new town, East Kilbride, and set up a Scottish branch of BRS. Despite shortages of all manner of building materials, due to the existing period of austerity; ahead was the massive building of new council estates and multi storey flats and the large Dams for Hydro Electric production. Ned's Concrete Section was fully engaged in all these projects. He was a valued advisor to the principal authorities concerned with these huge schemes.
Ned was a wonderfully practical person. In an era of ʻmake do and mendʻ he could always find an ingenious way of solving any problem.
Needing at last to become car drivers, all we could afford were second hand cars of doubtful reliability and Ned's advice and skill at repairs were invaluable. However, one day he turned up with his own new purchase, a supreme motor bike, A Vincent Black Knight. There followed a succession of weekend treks, East Kilbride to London and back. I think his record time was 8hrs on pre - motorway roads. Ned brought back the reason for these journeys, his new wife Margaret. From then on, it was always my friends ʻNed and Margaret' who supported me through the bad times and enjoyed with me the good ones.
In 1955, looking for somewhere to keep and sail a boat, my husband John and I bought an old stone built stable overlooking Loch Goil in Argyll. Ned and Margaret gave hours of their time, helping us to make the place into a well-loved cottage. It was great luck for all of us when Ned and Margaret found a cottage on the other side of Loch Goil and enjoyed with their children the same years of happiness there as we did at ours.
Their move to the Black Isle meant that in recent years only a once a year could I visit the lovely house at Rosemarkie.
I was deeply shocked by the loss of Margaret and equally by the effect on Ned - all that wonderful verve and energy somehow just drained away.
I am so glad that this Christmas, with Ned and my son and daughters we spent a gentle hour of reminiscence together."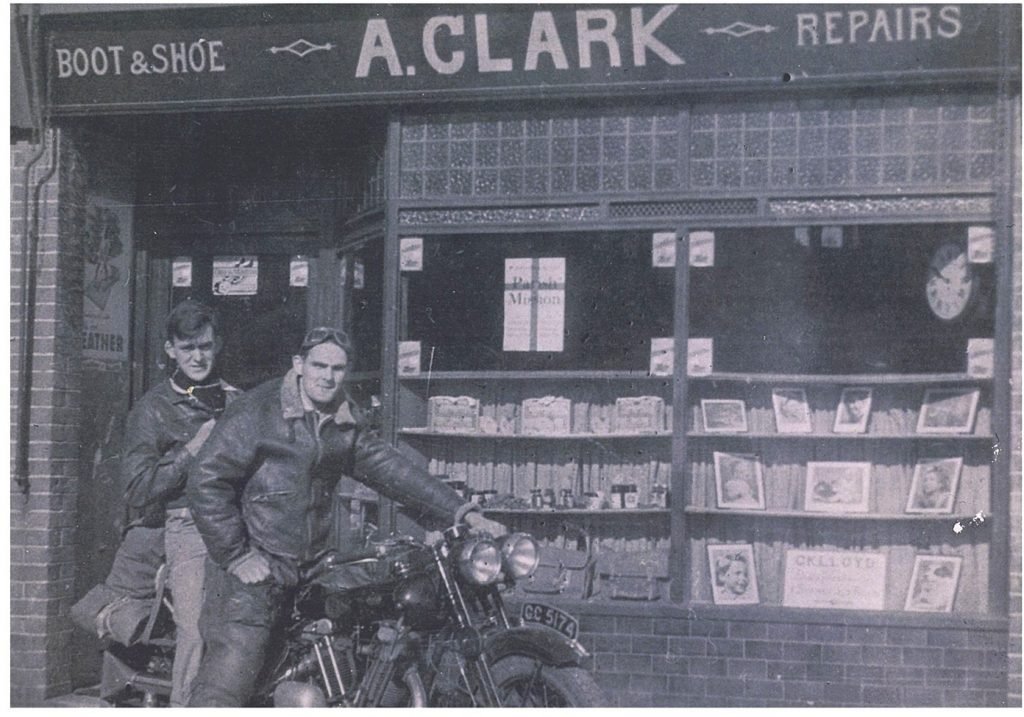 It was whilst Ned was at the theatre in Glasgow in the early 1950's, he got chatting to one Margaret Jefferey. Ned discovered that Margaret, had driven to Glasgow from London on her Lambretta scooter. Ned was so impressed by this amazing feat. That conversation led to their marriage in London on the 1st January 1957.
After three years living in East Kilbride, followed by ten years in Strathaven, they moved out of town to 'Whiteshaw House'. They increased their family with the arrival of two adopted children, Keith and Louise. The house with its large garden, was a wonderful family home. Special memories include those with their neighbour and family friend and Godfather to the children, Pipe Major James Whitelaw, known affectionately in the family as 'uncle Jim. He and his pipes would feature in various family celebrations.
Keith and Louise went to Edinburgh and Glasgow universities respectively. Ned and Margaret were so proud of their achievements.
Family life included, many wonderful holidays at Loch Goil where they also became good friends with the Jensen's who owned a local boat yard. Ned and Margaret were delighted to crew for them on their 51ft yacht 'Sibyl of Cumae'.
The loch side cottage was a wonderful facility for holidays that frequently included extended family and friends; such as Alan and Vera Chapman and their family, of whom son Andrew and his wife Marina were Ned and Margaret's lifelong friends; in fact, Ned was referred to by all as' Uncle Ned'.
Loch Goil was a great spot for fishing. Ned used to smoke the Mackerel in the cottage fireplace, it was always delicious.
Ned and Margaret enjoyed many trips sailing around Scotland, down south, to Ireland, Holland and France with another BRS friend, Maurice Hughes and his wife Jean, in Maurice's home built concrete hulled yacht.
A spur of the moment decision in 1992 resulted in Ned and Margaret's house move to Rosemarkie. That didn't isolate them from friends and relations, quite the opposite. And they soon made friends locally; with Ned joining the local bowling club.
The year 2000 saw Ned and Margaret head off around the world to enjoy a month's holiday; with time spent in the United States, Canada and Australia.
Subsequently they were delighted to be grandparents to grandson Ben.
Following Margaret's death in 2007; Keith and Angelica, Louise, Greig and Ben were regular visitors to Rosemarkie. And with that support; Ned kept himself busy and was happy.
On the milestone of Ned's 90th birthday, he was presented with a lovely cake decorated with an iced picture of a 'Brough Superior;' captured on camera for posterity.
Health issues enforced Ned's move to Edinburgh about 18 months ago and more recently his admission to Cairdean Nursing Home, where he was so well cared for and remained until the end of his days.