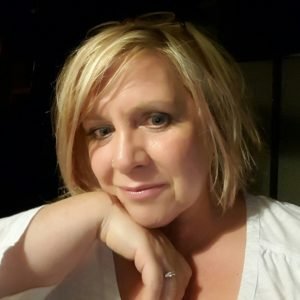 I trained as a humanist celebrant following a career of thirty years as an Adult Care Social Worker. The principles of humanism that I follow flow from my training and practice in this area.
I have the great pleasure to be authorised to conduct weddings in Scotland. My aim is to work with a couple to create a personal and unique ceremony that reflects the personalities of the couple and the warmth and love of their relationship.
I am fortunate to be based in lovely Portsoy, Aberdeenshire, but I am able to travel anywhere in Scotland.
I also conduct Renewal of Vows ceremonies for those wishing to revisit and refresh their original wedding vows.
To me a funeral ceremony is both a chance to remember and celebrate the individuality of the life of a loved one, and also a space where family, friends and communities can say their final farewells as part of the process of healing.
I am very fortunate to live in a beautiful part of Scotland and to share my life with a lovely husband, a very spoiled cat and a turquoise Yamaha Dragster 650 motorbike called Elsie.
I can be contacted almost anytime at 07941 440124, by email at sharon@humanistassociationscotland.com
What people have said about my wedding ceremonies
"What can I about Sharon ?…. She made our day so special by encouraging us to be true to our heart about what we loved about each as well as sharing some funny anedotes. She kept in contact throughout …gave us lots of support …we absolutely loved the service and everyone commented on how fab it was …lots of happy memories of our day and we highly recommend her …thank you Sharon xxx"
"Sharon, you were absolutely wonderful on Saturday marrying Neil & I at the Banchory Lodge. You gave me so much support in the build up to our wedding as well as taking all our notes on board and delivering a beautiful ceremony. Everyone commented on what a lovely service it was. Thank you so much xx"
Kirsty and Neil
"Sharon, we just wanted to say a massive thank you for making our day so special.  We both loved every second!  All our love L & J"
" Thanks so much for yesterday, everyone said what a great job you did. We had a fantastic day" J &L
"Thank you so much for being our celebrant in Saturday – we received so many comments on our ceremony and how personal it was, we loved having you to be part of our day and enjoyed working with you on our script in the months before the wedding. Many thanks again, we had such a lovely day".  D&D
" Hi Sharon. Thank you again for an amazing ceremony" E&J
" Hello, thank you again for helping make our wedding the best day of our lives" N&R
"Thank you so much Sharon. We had an absolutely amazing day. Thank you for being part of it and making our ceremony fantastic" J &C
" Thank you so much you were brilliant" K&D
" Thank you so much for the great ceremony. M&S
" Thank you so much for such a beautiful ceremony, the day would not have been the same without you. Lots of people commented on the ceremony and how lovely it was." S&M
" Thank you so much for making our special day so special" L&K
What people have said about my funeral ceremonies
"As always you rise to the occasion. As you did today. Needless to say every time I see you I end up having a bubble. Healthy stuff for a Scotsman. Keep performing your remarkable talent and hope our path cross at the Portsoy annual event one day. Promise when we meet no tears will be shared but perhaps a wee dram." Warmest Regards, Ken
"I thought I would mail on behalf of all the family, to say thank you for such a memorable recollection of our mum Amy's life. We felt you had very accurately captured the humanity of this woman, with diverse and surprising aspects of her long life, the steadfastness, devotion, quixotic humour, and an underlying sense of adventure in things, sometimes consummated, more often thwarted by life's vagaries, war, kids, jobs . . . It is not an easy thing to encapsulate a person using the diverse reflections of kin, (of varying influence and accuracy), whose inter-relationships must also be taken into account, and I think you have been very attentive, flexible and skillful in your work as a celebrant. "
"Thank you for the very professional way you handled Alex's ceremony on Tuesday.  We found you to be a very warm and sympathetic person – thank you for making the day a little easier."
"Thank you for conducting the celebration of Steven's life, we feel that the ceremony captured the essence of our beloved son. We had so many positive comments from those attending."
" We were all delighted with the way you told the story of dad's life. You managed to make it all so personal to us. It was the most gentle way things could possibly be for mum. I personally thought it was a beautiful, heartfelt ceremony."
"All my family have expressed their thanks for the compassionate and professional way you conducted the service for mum. It was very much appreciated during a difficult time for us. Many thanks" Denise