Our celebrant Sharon Short recently had the pleasure of visiting Linda's parents,John and Lorna Norgrove in their home near Uig, on the Isle of Lewis.
The Linda Norgrove Foundation was set up by John and Lorna after their daughter Linda, an aid worker in Afghanistan was first kidnapped and then died in a failed rescue attempt in 2010.
The Foundation does fabulous work with women and children in Afghanistan. Last year they sponsored twelve young women to train as doctors at Kabul University, funded surgeries for children all over Afghanistan, in partnership with Womanity, two small libraries were provided in rural girls schools, enabled thirty-seven young women to study for degrees in subjects such as Law, Economics and Business Studies….the list goes on of the fine work the Linda Norgrove Foundation does.
All this is run by Linda's loving parents from their home in a remote part of Lewis in the Outer Hebrides in memory of Linda and her commitment to development work and the people of Afghanistan.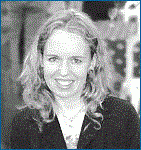 It is with great pride the the Humanist Association Scotland support The Linda Norgrove Foundation and with John and Lorna's  help we plan to keep every one updated with news, funding appeals and activities from The Linda Norgrove Foundation.
For more information why not pop over and look at their website?  http://www.lindanorgrovefoundation.org